Our practice is now open to see patients!
Please be assured that we are doing everything to follow protocol and taking every precaution to keep you safe..


(919) 865-0700
1110 SE Cary Parkway Ste # 206
Cary, NC 27518, USA |
Directions
(704) 765-3150
20905 Torrence Chapel Rd #201
Cornelius, NC 28031, USA |
Directions
About Holistic Dentist Cary
At Holistic Dental Centers, our vision is:
"To create a practice totally devoted to whole body wellness, focusing on alternatives to create healthy minds, bodies and spirits and to use a complete team approach to achieving true wellness."
Education and Co-Diagnosis
As responsible members of the dental and oral health specialist fraternities, we are committed to educating our patients about everything related to the highest forms of dental care. Not only do we specifically educate in the topics of metal free dental alternatives and the significance of the disease-free oral environment, we also evaluate each condition and make treatment recommendations according to our comprehensive co-diagnosis approach which enables us to exceed our patients' expectations.
Highest Quality Care
Our continuously and highly trained elite panel of dental professionals not only cares for you in a comprehensive and complete manner, but also gives you the opportunity to recover in a facility that's second to none in comfort and technology. Moreover, we are proud to mention that we solely use the most biocompatible, aesthetic and functional materials in our treatments. We have also made an ardent commitment not to use mercury containing dental fillings and handle their removal safely because of the health risks it poses to patients. We know only to provide the highest quality care to our patients without a single compromise.
Commitment to Learning
Our special ongoing commitment to learning is another factor that contributes to set our doctors apart from the rest, and ensures that our patients are being treated by the most knowledgeable doctors administering the latest in dental care. With over 20 years of clinical experience and over 150 hours of annual advanced education, our special and noble form of dentistry focuses primarily on positively impacting the overall health of our patients.
If you want to experience our commitment to excellence and overall health, visit our dental office today!
Dedicated Dental Office for Holistic Biological Dentistry by Dr. Carl McMillan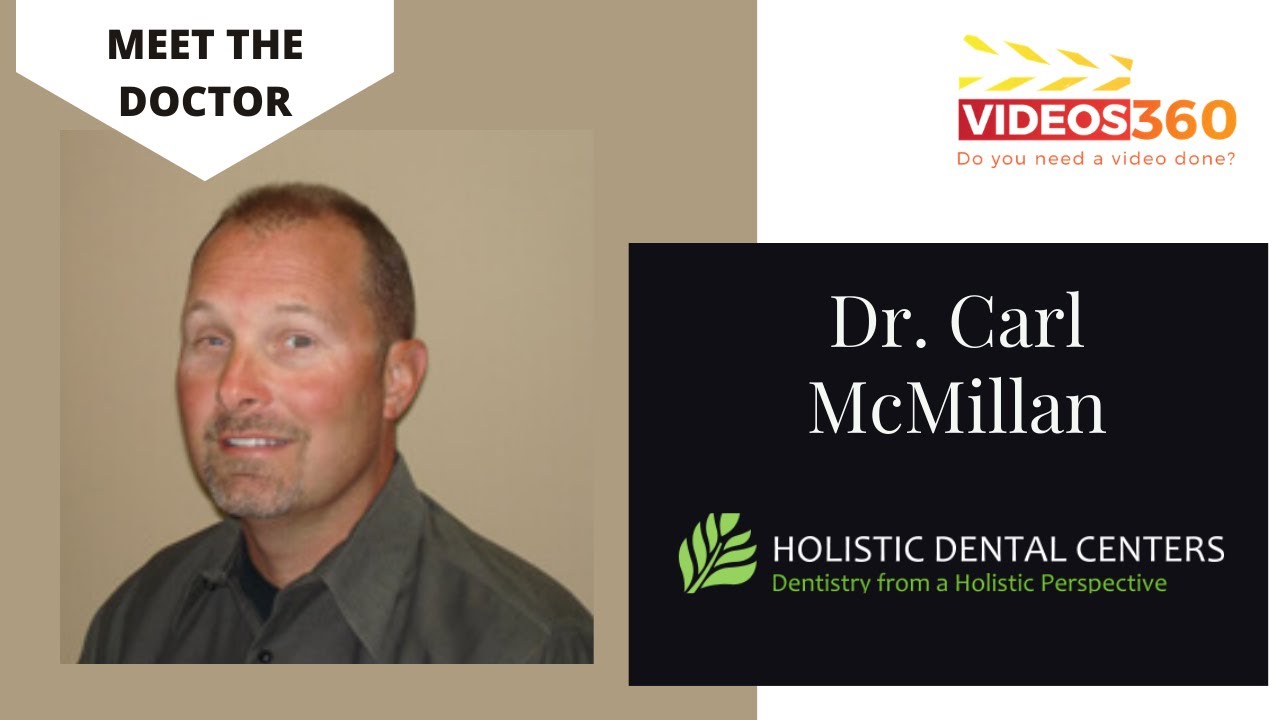 Video Transcript
Dr. Carl MacMillan's office is completely dedicated to holistic biological dentistry

Once new patients come to Holistic Dentist Center, the staff spends an hour or two gathering data related to their medical history.
Holistic Dental Centers
in Cary and Cornelius, NC offer many general and cosmetic options, designed to protect patients' oral health, as well as overall health and wellbeing.
Dr. Carl McMillan
is a
holistic dentist
with a medical degree from the
College of Dental Medicine of the Medical University of South Carolina
. Due to his expertise, he was honored with the
International Academy of Oral Medicine and Toxicology
(IAOMT) presidency. He is compassionate towards patients and committed to providing them with
safe, toxic-free dental treatments
to help them maintain a
happy and healthy smile
.
Dr. Luis Crespo
obtained his
Doctorate of Dental Surgery
from the West Virginia University School of Dentistry. An IAOMT member, he believes prevention is the best medicine and strives to educate both patients and parents on the benefits of maintaining a healthy mind, body, and spirit. He has served underprivileged communities across the world.
Testimonials
- Catherine C.
Dr. McMillan, Iris, and Tammy are the best!! Before coming to Dr. McMillan, I had extreme dental anxiety. Dr. Carl always makes me feel comforted and safe and I trust him fully. I highly recommend Dr. McMillan and his staff to anyone looking for a dental practice that educates and truly cares about their patients.
Originally posted on